Tulane is located in vibrant residential communities both in Uptown and Downtown New Orleans. We believe that living off campus is a privilege for students that offers an opportunity for learning and personal growth with many new responsibilities and opportunities. We expect students to be responsible citizens and good neighbors. 
All Tulane University students are expected to comply with University policies, including the Code of Student Conduct and University policies, local laws, and community standards of consideration for and kindness towards others.
All students, undergraduate and graduate, must adhere to the Code of Student Conduct, regardless of where they live.
The Tulane University Off-Campus Living Guide is a guide for living well in the communities near our campuses. 
Your Off-Campus Housing and Roommate Search Made Easy!
Image
-Map-based housing search
-Roommate Finder
-Sublet Options
-Renter need-to-know resources
Visit offcampushousing.tulane.edu.
Deming Pavilion
The Bertie M. and John W. Deming Pavilion is Tulane University's graduate housing complex.  It is located on Tulane's downtown campus in New Orleans' medical district and offers furnished studio, one- and two-bedroom apartments.
For amenities, application process, and contact information please visit Tulane University Housing & Residence Life.
Image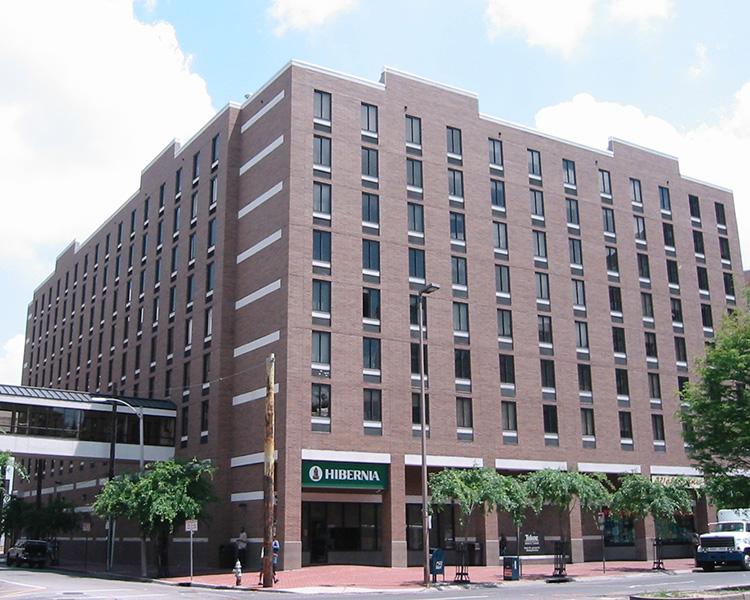 Thirteen15
Find the path to your picture-perfect Tulane lifestyle at Thirteen15, a bold new community ideally located in the heart of New Orleans, Louisiana, right next to the university's Downtown campus.
Select from fully furnished studio, one-, and two-bedroom apartments with a stylish, midcentury vibe. Join a rich cohort of professors, students, and Tulane affiliates, and plug into connected living. 
For amenities, application process, and contact information please visit Thirteen15.
Image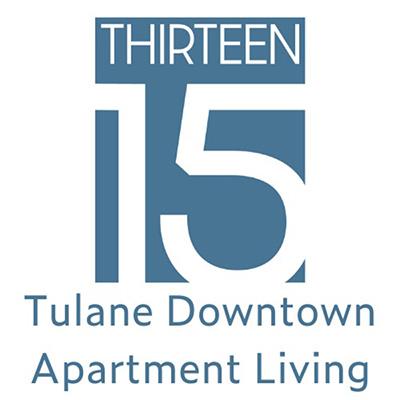 For Our Students - Building Positive Relationships
New Orleanians are friendly and hope you will love and respect their city — and their distinct neighborhoods — as much as they do. Fostering good relationships with your neighbors is crucial to a great off campus living experience.
Always interact with our neighbors in a respectful way that represents Tulane well. Disrespectful, harassing, or threatening behavior will not be tolerated. Students found responsible for this type of conduct will face sanctions, including possible separation from the university. 
The Student Code of Conduct applies to on-campus and off-campus behavior; any behavioral issues will be handled through Tulane' s Office of Student Conduct.
Communicate – Something as simple as saying hello goes a long way in building a positive relationship with your neighbors. Introduce yourself when you move in and invite them to contact you if there are any problems at your house. Also, if you are experience any neighborhood relations issues, please report these using our online form.
Know Your Neighborhood Rules – Knowing and following the basic rules of the community is important. For example, find out the rules regarding trash disposal. Here you can determine the trash and recycling schedule for your address. For bulk items, please schedule a pick-up.
Respect your neighbor's lifestyle - Other students, working adults, or families with young children may live near you. Be aware and respectful of your neighbors' daily schedule and remember that they may have to work, get up early the next morning, or have young children at home.
Maintain Your Property – This includes everything from mowing the lawn to cleaning up trash or litter from your yard or the area around your residence. Learn the acceptable and legal places for parking at your house or apartment. Blocking a sidewalk or driveway with a parked vehicle is prohibited in New Orleans. Here you can find some common parking violations.
Be Considerate – Abide by the local noise ordinance and avoid blaring music or other sounds that may disturb your neighbors.
Be responsible when hosting gatherings - Let your neighbors know in advance if you are planning a social gathering at your house. Keep the number of guests at a manageable level, determine a time for the gathering to end, and have plenty of trashcans available so guests can discard their litter as they leave. Remember that all tenants of the house or apartment are responsible for behavior that occurs on the premises.
Be Mindful of Safety Concerns – If you observe suspicious activity in your neighborhood, report it to law enforcement authorities by calling 911 or TUPD at 504-865-5911. If you are helpful in keeping your neighbors' property safe, they will do the same for you.
---
To Our Neighbors
Tulane University is dedicated to participating in the New Orleans community in meaningful ways. This includes positively contributing to the experiences of residents throughout the city. To this end, the University has developed the Good Neighbor Guidelines listed above in order to help foster good neighborhood relations for current and future students living in New Orleans neighborhoods. We have also created a comprehensive plan to provide guidance to our students on the exciting rite of passage of moving out on their own and being good neighbors. This document will continuously be updated as new initiatives are launched.
Should an emergent incident occur with a Tulane student, please contact TUPD at 504-865-5911.
For non-emergent issues, please file a concern report.